Stop motion software used by feature film studios.
DZED Systems' stop motion software Dragonframe is the best-known example of professional software used by well-known flim studios. Among other things, they produced LAIKA's two stop motion feature films "ParaNorman" and "Caroline".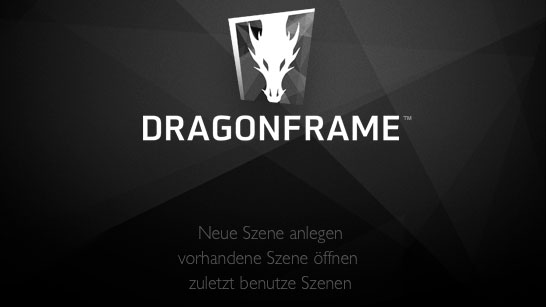 The software costs $ 295 (about 220 €). Included in the price is a specially developed control pad, with which you always have the most important functions at hand. Dragonframe is available for Mac and Windows.
You can download a trial version at https://www.dragonframe.com/downloads/ to use the functionality of the software. However, the trial version allows a maximum of 50 images per take and takes the images with a watermark that can not be removed. So if you want to use Dragonframe for a real project, you have to buy the software first.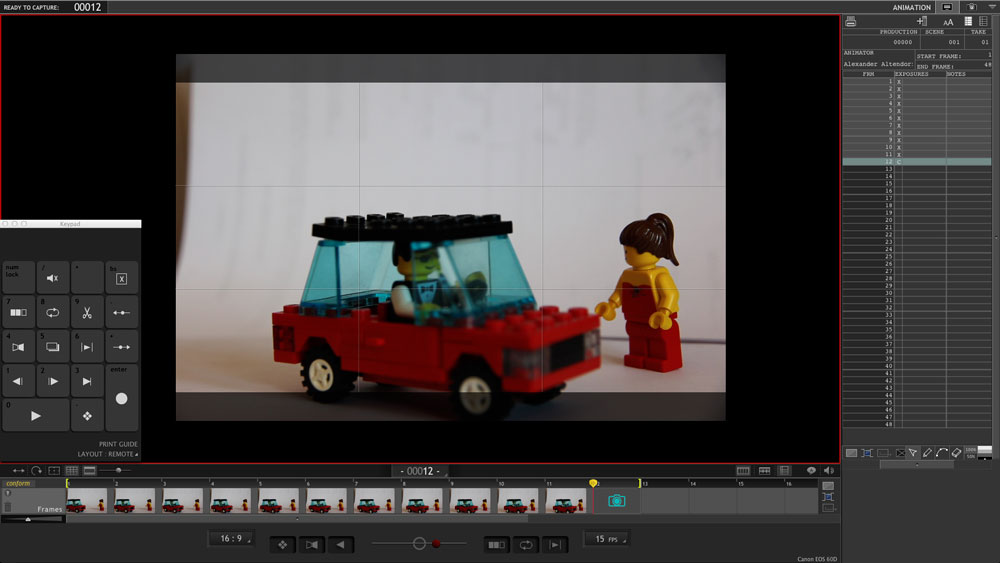 If you connect your SLR to the computer, you can remotely control it with Dragonframe. You see a live picture preview directly in the program window, and you can use the Onion Skin function to show the previous picture above.
The shot images are automatically transferred to the computer, saved in a project folder, and attached to the movie.
Dragonframe organizes your project into takes and scenes. You first create a scene. A take is always a different version of the same scene, for example if you make a mistake or want to record a different version of the same scene.
Its full potential unfolds Dragonframe, if you also buy special hardware, because the software allows to control lighting systems and electric motors. This allows you to control the lighting, camera movements and object movements precisely with the computer.