Your stop motion movie is almost done now, it just lacks some details and the cut.
These last steps are not really different from a normal movie project. In the previous chapter, we made short video sequences from the individual pictures. Now you have to cut these clips together to your finished movie and add music, sound effects, title and end credits.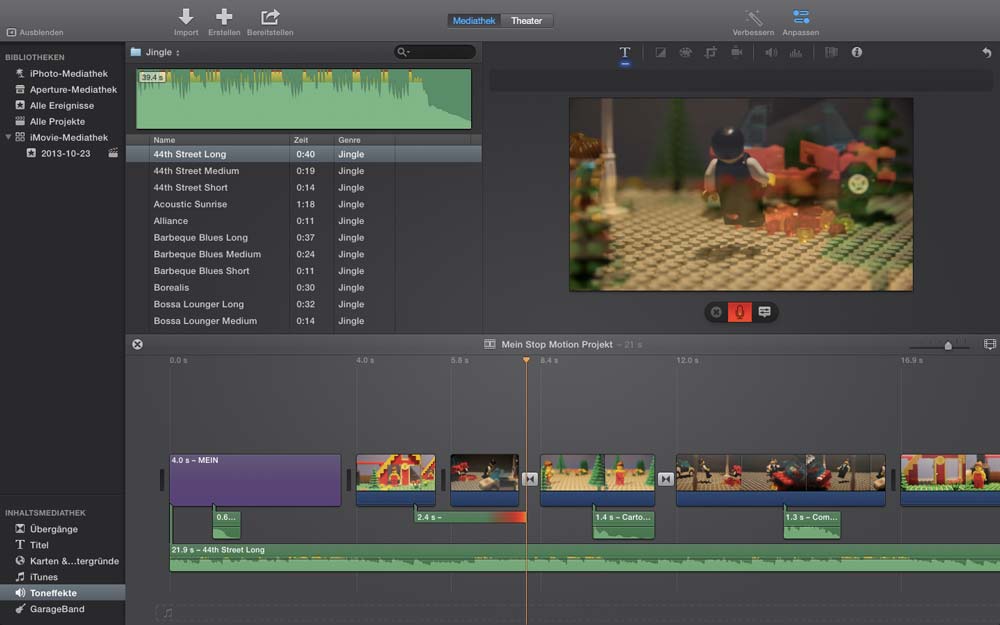 For this step, you'll need movie editing software, such as Apple iMovie or Windows Movie Maker. Import your assembled movie scenes into a new project and cut them together in the desired length and order. If individual moves are too fast or too slow, you can now adjust the speed of individual clips. In Movie Maker, you will find this option under Video Tools – Edit – Speed. In iMovie, right-click on the desired clip in the timeline and select Show Speed Editor, then use the slider to change the speed.
Do not forget to add a title and credits to your movie. So the audience knows what your masterpiece is called and who was involved!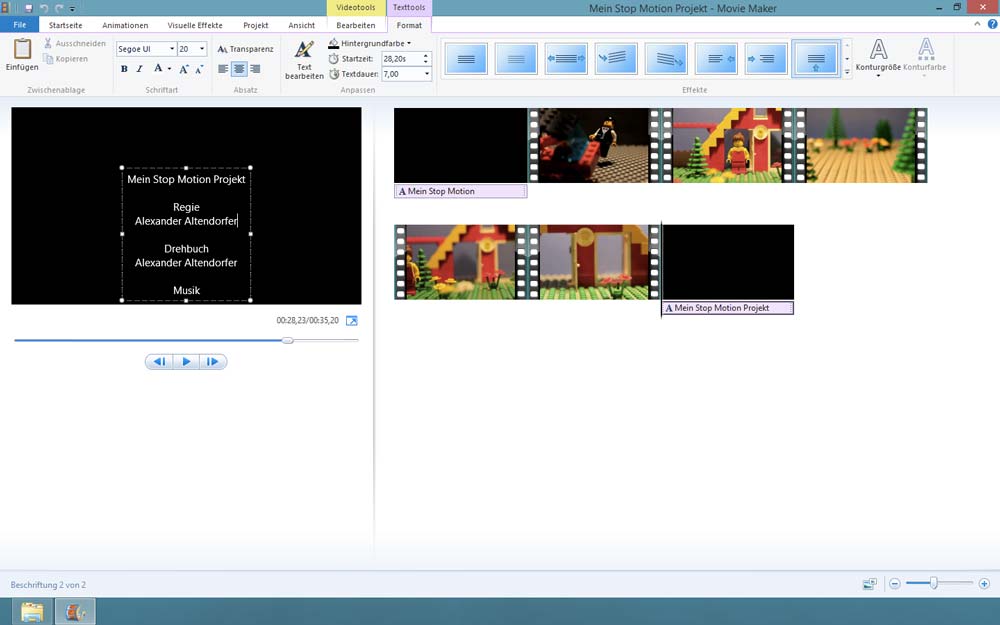 If you are satisfied with the result, you can export the movie from the editing program! Pay attention here especially to the fact that you export the film for best possible quality in FullHD 1920×1080.