The face is an important part of the presentation of emotions in stop motion films as well as in real films. With the right facial animation technique, your LEGO minifigures let their emotions run wild!
Unfortunately, LEGO figures are very limited in this regard. In fact, many brickfilm artists completely forego the facial animation and show the normal smiling face throughout the movie. Characters with consistently static faces are not new, even in traditional puppet theater stories were told only with body movements. Thanks to a good setting and cleverly used hand and head movements, in stop motion animation characters also work with static face. At the latest after a few minutes, the constant facial expression of the figures is no longer noticeable.
Of course this should not stop you from animating your face in your movie. Here are two ways you can do it.
Replacement Faces
In many films, much emphasis is placed on the facial animation. This attention to detail pays off. The detailed animation of the mouth and eyes makes clear the content of the conversations and the emotions of the characters.
For the animation of the face you simply exchange the head of the figure completely. This type of animation is also used in puppet animation, for example in the Oscar-nominated stop-motion film Coraline.
Brick films are the perfect choice because of the variety of available heads. Look for a number of heads with different facial expressions.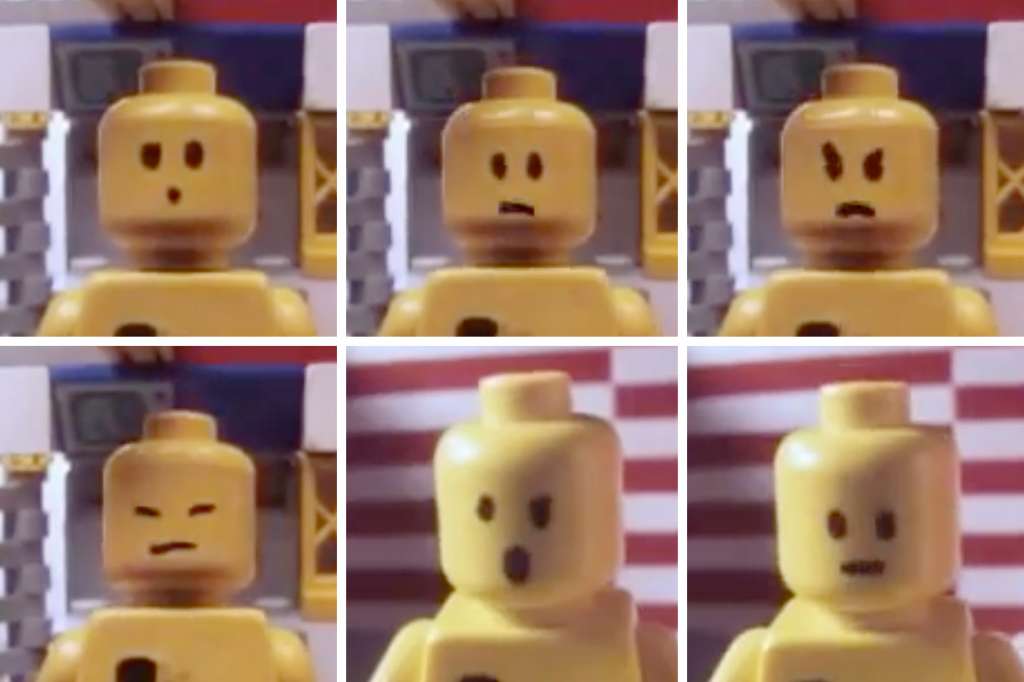 For even more creative possibilities, you can also print or paint your face on bare heads. The characters represent a multitude of subtly different emotions from perplexed, incredulous, astonished to angry. Depending on the used frame rate and the desired level of detail, you can also make heads for the transitions between the individual key poses.
Digital Face Animation
Another possibility is the subsequent animation of the face with computer-generated effects. You shoot the film with a blank face without mouth and eyes. Later on the computer you then add the face in an image editing program.
If you do not want to deal with special programs on the computer, you can also animate the faces in the Stop Motion Studio Pro app for iPhone and iPad.