You do not need a lot of technical equipment to produce your first stop motion movie. On this page you will find an overview of the things that you really need or that are very handy for shooting a stop motion movie.
Camera
Since we want to make a movie, it is obvious that we need a camera! In contrast to a classic film shoot but no video camera is needed, but a camera. For your stop motion movie, you can use a regular digital camera (compact camera, point-and-shoot camera), your smartphone, or a digital SLR (DSLR) camera.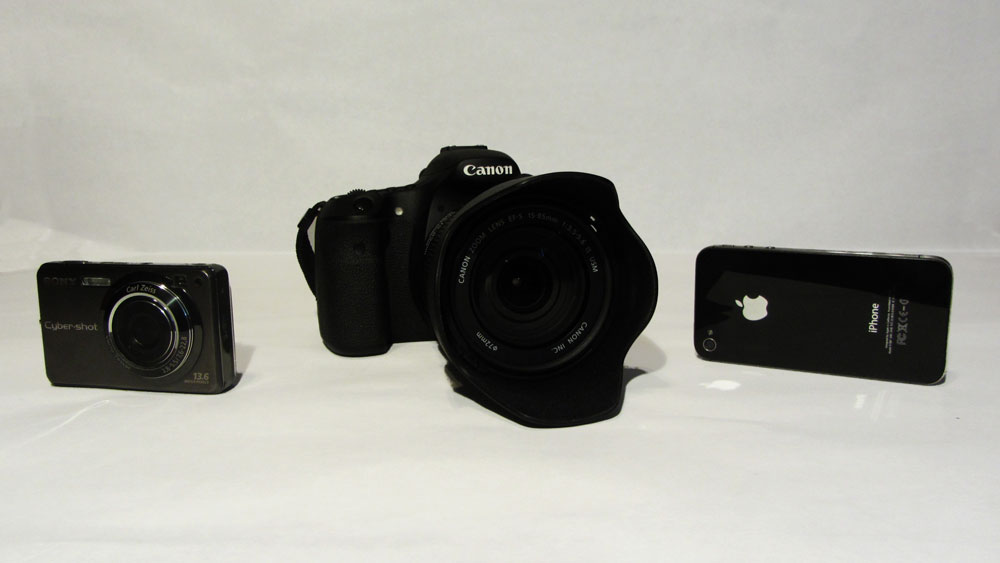 Every camera has its advantages and disadvantages. While compact cameras and smartphones with special apps are very easy to use, you have a lot more design and setting options on a DSLR. For professional stop motion productions almost exclusively DSLRs are used, because here you have full control over settings such as aperture, shutter speed, ISO and the focus and the images are accordingly higher quality.
For the beginning, a normal compact camera but completely sufficient. Find out how to get the most out of your camera with the different setting options later in this guide.
If you want to buy a new camera, you can find some buying recommendations and tips on what to buy.
Animation Kit
The complete stop motion animation kit with camera! Hue Animation Studio contains everything you need to make stop motion movies. The animation software has been designed to be extremely user-friendly and is suitable for people of all ages from the age of five. Children can start making their own stop motion movies just minutes after installing Hue Animation Studio.
Auto Amazon Links: No products found.
Accessories
With the camera you've already checked out the most important, but there are also a few important accessories that you will need for your stop motion shooting.
Tripod
With stop motion filming, it is extremely important that the camera does not move unintentionally between shots. You therefore definitely need a tripod on which you can attach the camera. Tripods are not too expensive, for this purpose, it must not be a massive aluminum model. I use two different models for my films, a small Cullmann tripod and a mini tripod, which I can also place directly in the set.
Memory Card
A stop motion movie consists of many individual photos. So before you start shooting, remember that you have a large enough memory card for your camera. After all, you do not want to have to transfer the photos to the computer every few minutes.
One minute stop motion film consists of about 600 to 1,000 photos, so depending on the size of the photos about 2 to 5 GB. Since memory cards are no longer expensive these days, you're on the safe side with an 8 or 16 GB card.
Lighting
The lighting is of great importance during a movie shoot, and this also applies to a stop motion movie. Cameras are not as sensitive to light as the human eye, so they need a strong light source to produce high quality images. If you use many different light sources, you can illuminate the set evenly and create exactly the desired lighting situation and mood.
In a stop motion movie, it is especially important that you use only artificial light. Natural light shining through the windows is constantly changing. In the finished film that would lead to an unpleasant flicker. To prevent this, I darken the room and light up the set with two to three ordinary desk lamps.
LEGO®
This tutorial is about producing a LEGO® Brick movie. It is therefore obvious that you need LEGO® bricks and LEGO figures for this. You can of course use other materials such as modeling clay or other figures instead of LEGO, your creativity knows no bounds.
Especially handy for your LEGO stop motion film is the large 15×15 inch LEGO building board asphalt. On this board you can really build up your set.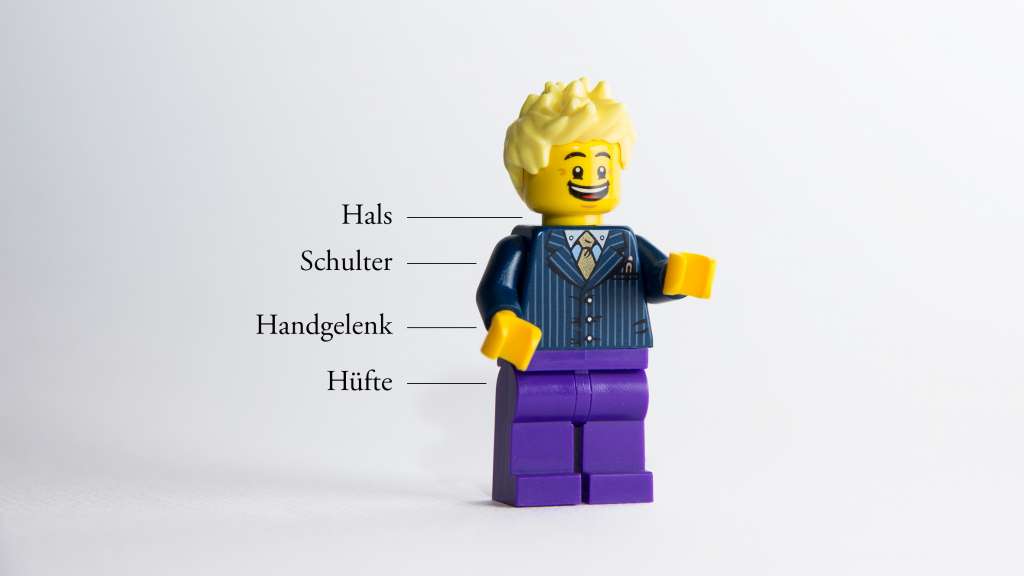 LEGO figures have seven joints where they can be moved and animated. This is much less than other characters or real people, but that's what makes them ideal for your stop motion animation. They are very easy to move but at the same time they are stable enough to hold their position.
Did you know that over 6,000 different minifigures have been produced by LEGO® so far? And since you can exchange the individual parts (ie hair, head, upper body and legs), you will surely find the right actors for your film here!
Computer and Software
In addition to the camera, you also need a computer and the appropriate programs to finish your stop motion movie.
Since you will work with HD video during post-production, I recommend using the most current and powerful computer possible. You'll also need plenty of space for your photos and project files on your hard drive. In this tutorial I will explain the approach with Microsoft Windows 10 and Apple macOS Mojave
Basically, you can create your stop motion movie with the preinstalled video editing programs (iMovie for OS X, Movie Maker for Windows), in the expert tutorials, however, I also show some programs that have been developed specifically for this purpose and therefore offer more opportunities. For some special effects you also need an image editor such as Adobe Photoshop (or the free alternative GIMP).
Of course, you can also record your stop motion movie on your smartphone. You'll find helpful tips on the iOS app Stop Motion Studio Pro in the expert guides.