There are a variety of stop motion apps in the iOS App Store or Android Play Store. But which ones are best for your next stop motion film project?
Stop motion movies can be professionally produced with big cameras, elaborate sets and expensive equipment. But that does not always have to be this way. With an up-to-date smartphone and the right app you basically have everything that you need to record your stop motion movie.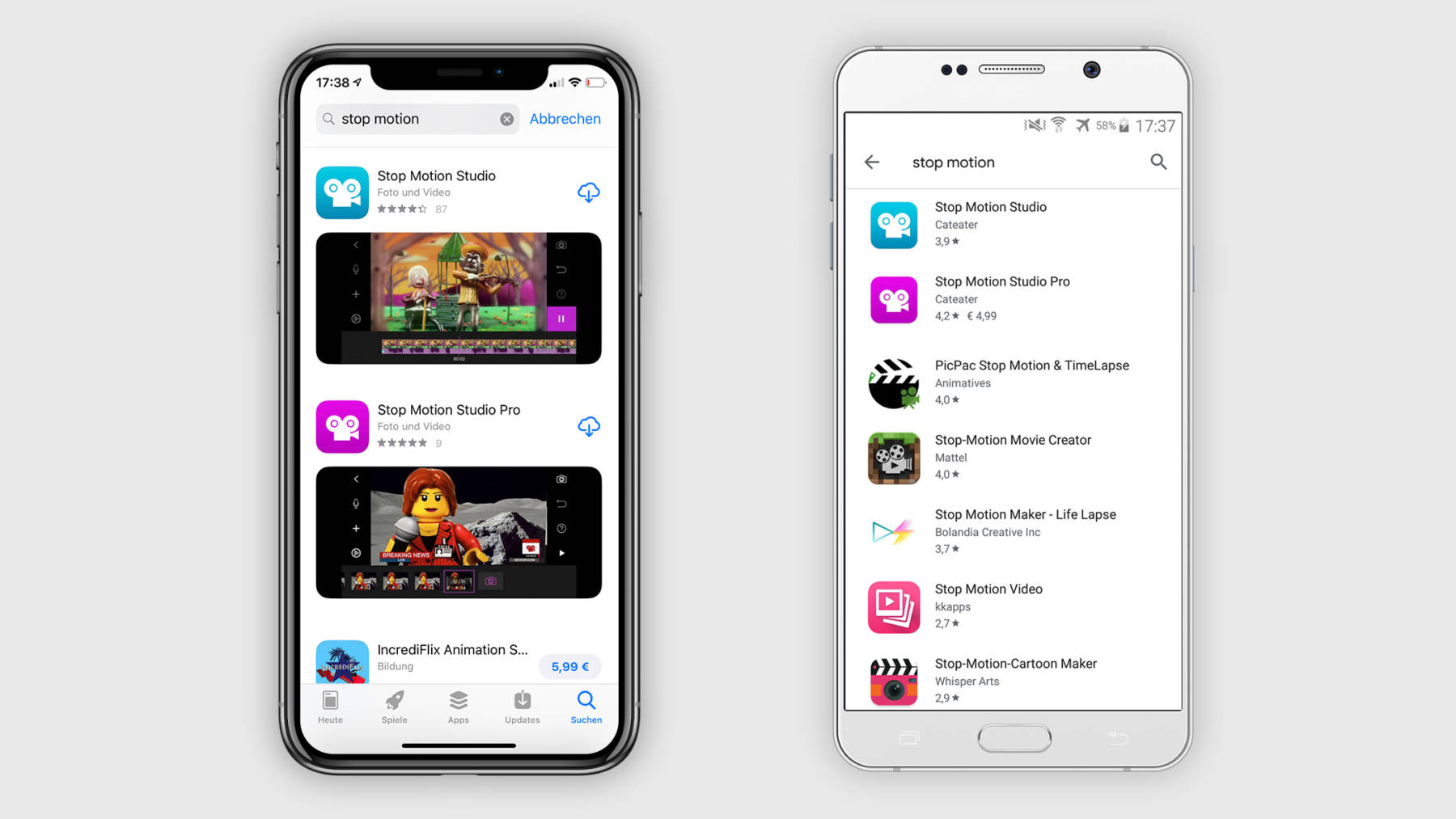 Stop Motion Studio (for iOS and Android)
The Stop Motion Studio app (and its Pro version) is the first search result on both iOS and Android when searching for "Stop Motion" in the App Store or Play Store. I also use this app on my iPhone myself and I highly recommend it.
You can start your project with the free version and then buy premium packages as needed. In any case, there are no features missing in the app, you can take photos with helpful features like Onion Skin and manual exposure. Then you can enhance the movie directly in the Stop Motion Studio app with special effects, voice recordings and music.
The verdict
+ Lots of useful features
+ Premium functions can be unlocked individually or as a package
+ Moderne and simple user interface
You can find a detailed description of this app in the article Animate with Stop Motion Studio Pro.
iMotion (for iOS)
iMotion is another popular app for animators. The download is free, so you can try out if you like the app and watch your creations on the iPhone. If you want to export the finished movies and copy them to the computer, you have to buy the full version via in-app purchase.
The app is suitable for both stop motion and time-lapse videos, depending on which mode you choose. Choose "Manual" to decide for yourself when a picture will be taken (for stop motion animation) or "time-lapse" to take a picture every 30 seconds to get a time-lapse picture.
The verdict
+ Easy to use
+ Suitable for both stop motion and time lapse
– Movies can not be exported without in-app purchase
Stop-Motion Movie Creator (for Android)
Stop-Motion Movie Creator is a stop motion app from toy manufacturer Mattel. The app is kept in the style of Minecraft and also offers sound effects from the game. But you can use the app for other stop motion movies as well, such as LEGO brickfilms.
The verdict
+ Free to use
+ Useful tools like Onion Skinning
+ Allows adding filters, sound effects and credits