Your stop motion movie is finally finished – but of course this masterpiece must not disappear somewhere on your hard drive. So you best share the movie with your friends!
Of course, after you have put many hours of work into your film, you have to present it accordingly. There are many possibilities for this on the internet. Best known are probably the two video platforms YouTube and Vimeo.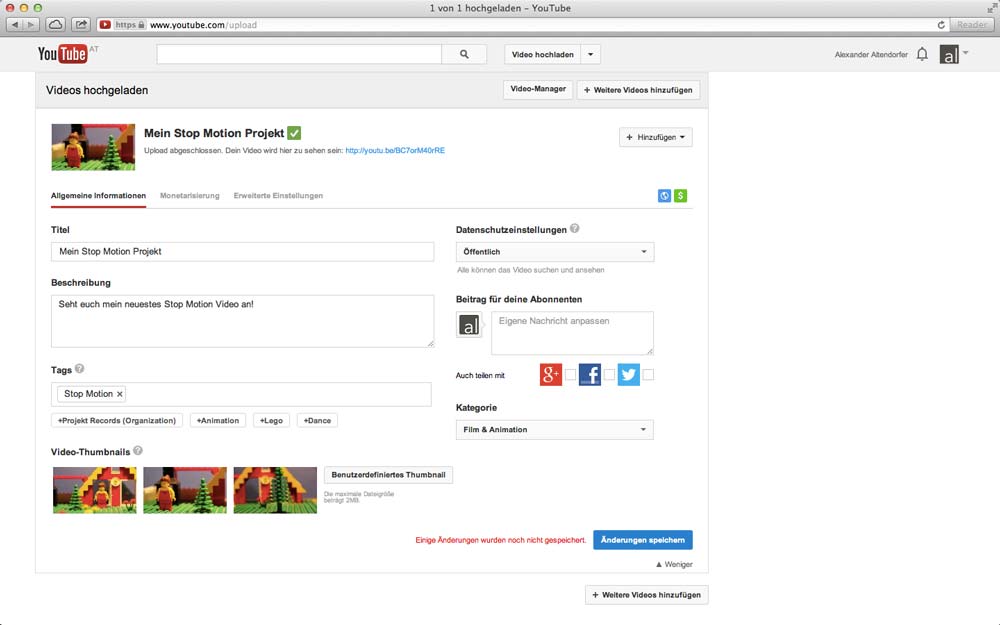 If you're signed in to YouTube with your Google Account, you can upload Full HD videos for free and share them with your friends on Facebook.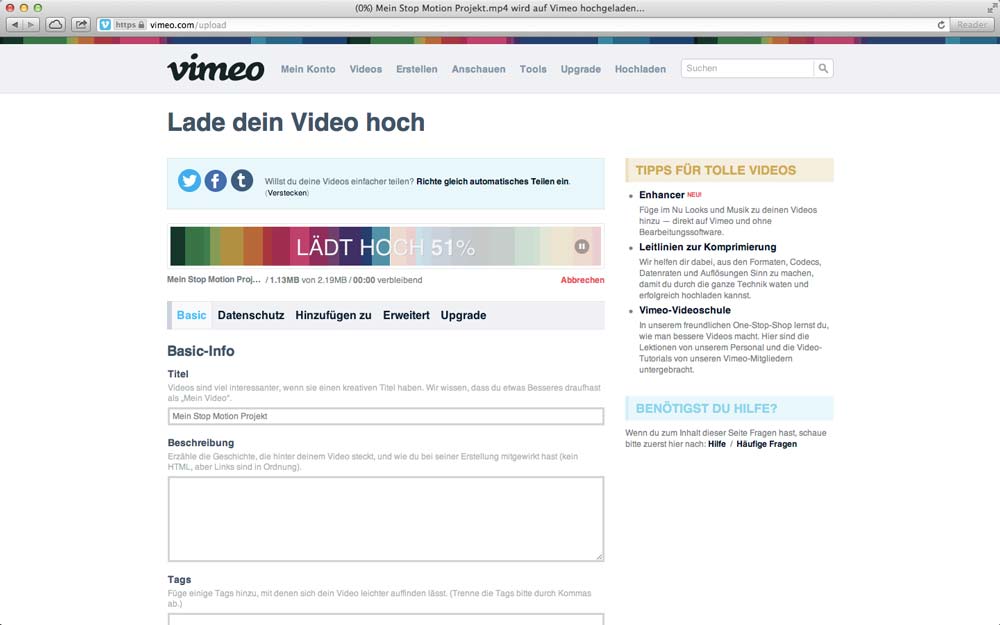 Vimeo is better known among professional filmmakers. The free account has an upload limit, but it should be enough for your stop motion short.
If you want to share your stop motion movie with me and the stopmotiontutorials.com community, please send me the link to film@stopmotiontutorials.com or join the stopmotiontutorials.com Facebook page!
After this step by step tutorial you are well prepared for your stop motion projects. If you want to take your movies to the next level, check out the expert tutorials!